Harlem Shake (Remix)
Song by Azealia Banks
Released
February 14, 2013
Recorded
2012
Genre
Bass, hip hop, trap
Label
Unknown
Lenght
3:17
Producer
Baauer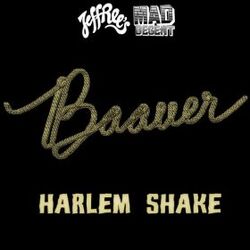 "Harlem Shake (Remix)" is a song by Azealia Banks.The song is a remix of Baauer's hit single "Harlem Shake".
Background
[
]
On February 14, 2013 Azealia Banks released a remix to "Harlem Shake" on SoundCloud, which was then removed at Baauer's request. Banks disparaged Baauer on Twitter in response and claimed to have e-mails sent from him giving her permission to use the song. She then said that Diplo had sent her an e-mail telling her that the remix was removed because they would rather have rapper Juicy J on it. On February 16, Banks shared a music video for her remix on Vimeo, and revealed a purported e-mail from Baauer saying he liked the remix. Baauer responded in an interview for The Daily Beast, saying that they had planned to release a version of the song with Banks, but felt that her verse did not meet their expectations:
She laid something on 'Harlem Shake' and it was so/so. Didn't love it. And that was a little while ago, and since all this video stuff happened, our plans all changed. Because of that, we decided to just release the song on its own with no vocal version. So we told her, 'Please don't release your version.' And she said, 'Well, I'm going to put it online anyway.' And we said, 'Please don't. We'd really like it if you didn't.' And she did.
Music video
[
]
The music video for the song premiered on February 16, 2013.[1]
Critical reception
[
]
Jon Caramanica of The New York Times cited Banks' remix as one of her best songs, while Chris Martins of Spin wrote that she delivers "fire-hot verse after fire-hot verse" and facetiously remarked that "Banks raps all over your dumb 'Harlem Shake' meme".
Lyrics
[
]
[Verse 1]Back to the base, cocoa candy, fella's wanna tasteAll these niggas want cream and a shakeDo you got the cream for the cake?You've been pulling up the paint, tell me what it tasteDo you wanna be with a babe?Keep away, running it awayKeep away, running it awayHey, keep calling my name while you're holding my frameYou know what I'm sayingNigga do this right flameChiddy bang bang,With this pretty young thangAnd the villains ain't game,Spilling champagne, got the ticket I'm gameLiquorice from to the 5th, broadway [Hook] She claiming uptown then she bring it down rightYou take it up, up, then break it down, likeYou strut your stuff and he wanna pound, rightYou shake it up, then you shimmy down like .. [Verse 2]Shift my hips, left to the right,- aye, this shape looks better in the lightYou can sip if you likeChocolate deluxe, taste yummy on the tongueGot your hunny on the huntGot your hubby in the front, winner of the bucksIt was never bout' the lustThe x and the o's, the exes and hoesI exit and ghost, no escape through the goalYou shake when the pressure's exposedI'ma, I'ma, I'mma make it and knowI'ma, I'ma, I'mma take it and growI'm from Harlem, what's a 8 to an oWhat's shake to a poleWhat's big for the boa [Bridge] Shimmy, shake it and keep it rollin'Rotate it, circle it, and shift it and keep it goingNow you made it, and now he know itYour shake's the favorite, and now they want itShimmy, shake it, and keep it rollin'Rotate it, circle it, and shift it and keep it goingNow you made it, and now he know itYour shake's the favorite, and now they want it [Hook] She claiming uptown then she bring it down rightYou take it up, up, then break it down, likeYou strut your stuff and he wanna pound, rightYou shake it up, then you shimmy down like .. [Verse 3]Clap to it, I'm back to it, 212 itIt's that knew it, that bad view, that half doin'Yo eyes glued, on my view, better behaveBetter maintain, or you're in my square,Licking my swayJust look at my cake, just look at my shakeCertified top gradeLittle my I'm made, every time I apeEvery time I ace, I be on my tasteI be on my grapes, They be on my cakeJust give me my space, let me sip my shakeMocho latte [Hook] She claiming uptown then she bring it down rightYou take it up, up, then break it down, likeYou strut your stuff and he wanna pound, rightYou shake it up, then you shimmy down like .. [Outro: x2] Whether it's A-train, or A-listA bad bitch be fast flippin' the cash quickNow ain't this, so Harlem you got endsI pops in, if pop trippin' you pop spend
References
[
]